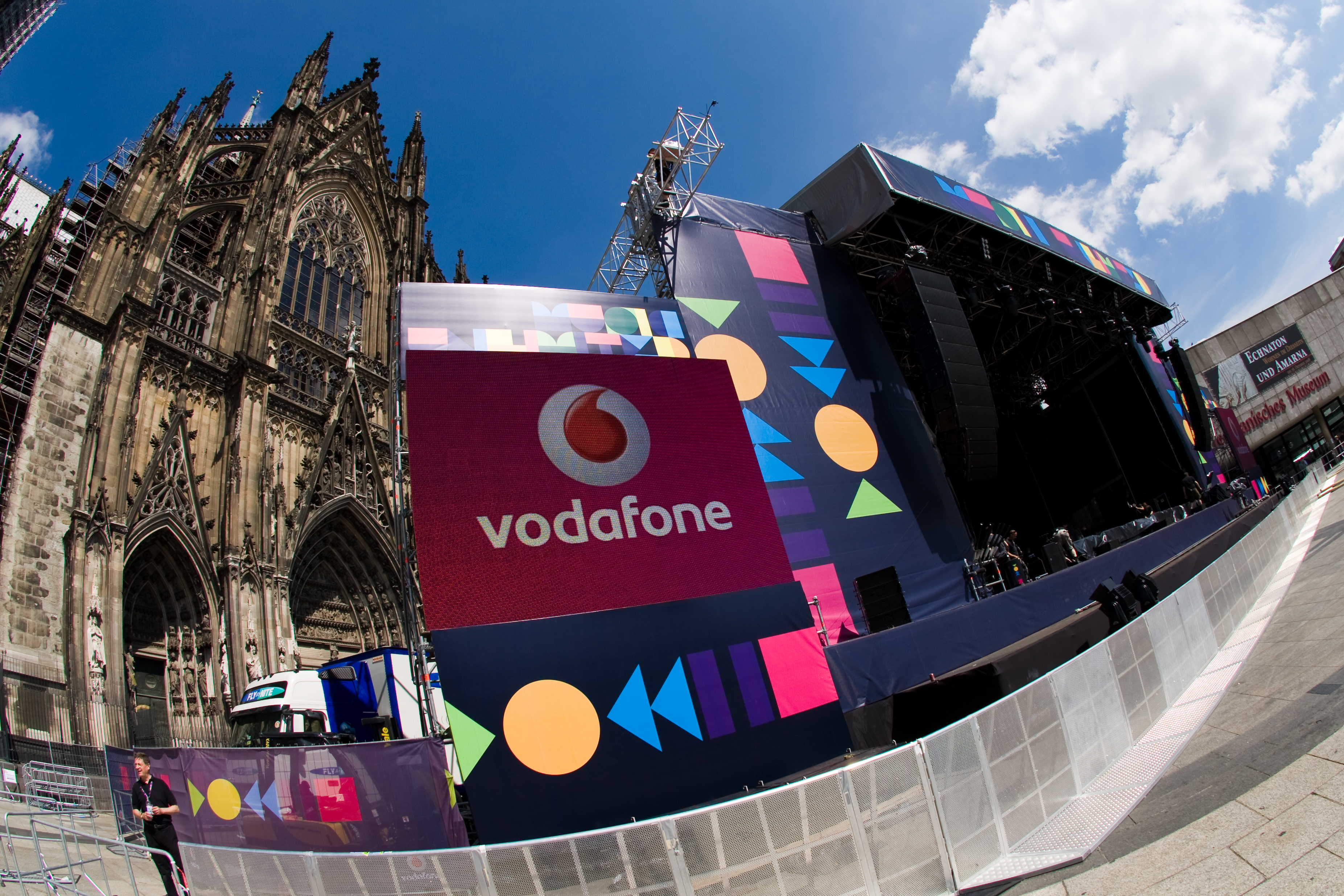 04 Mar

Vodafone – Music Unlimited, Cologne

Working with Vodafone's global music agency, Imaginators took over Cologne, Germany and delivered 'Vodafone Music Unlimited'.

Large? Yes. A five-day event over 5 venues with 30,000 gig-goers and over 80 VIP guests including celebrities from the entertainment and music industry, this was a city taken over by music and Imaginators branding. Weeks of pre-production saw our 8-strong multi lingual installation team and mobile print studio arrive in Cologne to project manage, print, install and de-rig almost 2000 differing pieces of event branding.

From stage branding for the gig beneath the famous Dom Cathedral in Roncalliplatz Square, to bespoke branding of 5 Star hotels, ultra-chic boutique hotels, intimate music venues and red-carpet events, the project proved a complete success for Vodafone.

Often big and bold. Sometime small and sneaky. Occasionally weird and wonderful. Imaginators transformed Cologne with signature Vodaphone branding for this historic music event to an audience which included leading music artists, industry executives and VIP guests.

Even the after-show party received the Imaginators treatment which saw our installers beat Dizzy Rascal on the Nintendo Wii.