Recent Case Studies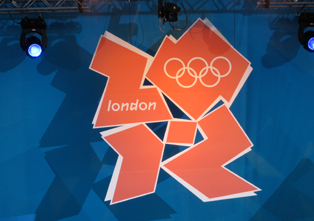 2012 OLYMPICS
London 2012 Olypmpics – 03.2012
London 2012 Olympics 1 Year To Go ceremony was a globally televised event to showcase the preparations for the Olympics and invite the world to visit London for the greatest show of all time
Imaginators project management team worked closely with Production, Stage, Sound and Light partners to design, produce and install full site event branding. The unique stage design was built to include the Trafalgar Square lions on-stage. Flanking the stage wings giant video screens were dressed with matt finish scrims mounted to timber framework to include video aperture.
Nintendo 3DS
Bespoke promotion installation – 03.2012
In just 14 days, Imaginators worked to transform a 250m x 50m flower warehouse in Amsterdam into a high tech venue for the European launch of Nintendo's 3DS console.
Imaginators arrived on-site with a mobile print studio to enable on-demand print production of last minute changes in addition to graphics for a 5000sqft street scene, mainstage, press and media zones, interior and exterior signage and venue branding. An on-site crew managed all aspects of print production and installation.