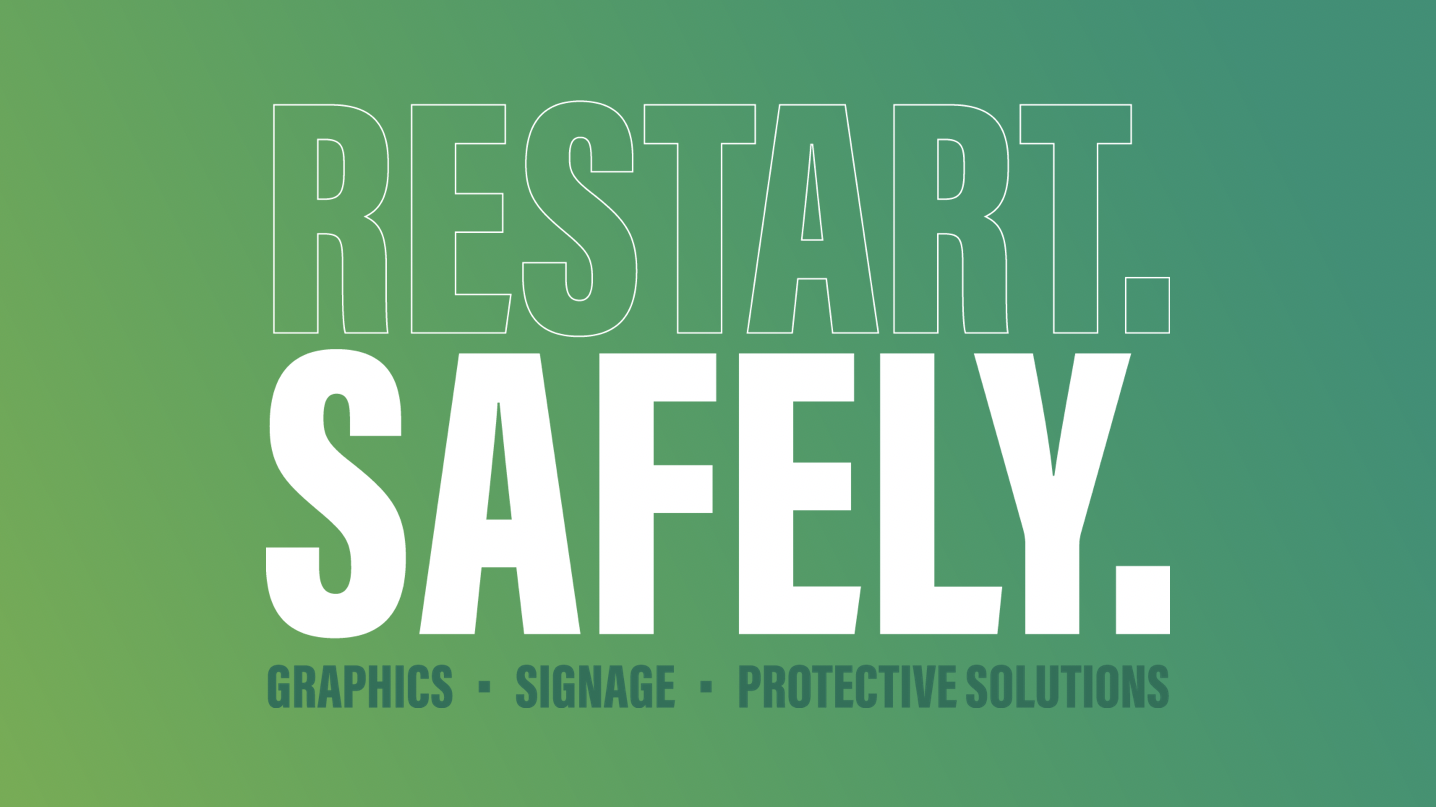 18 May

Imaginators RESTART SAFELY Signage Solutions


With a complete range of graphics, signage and protective solutions, we're here to help your business, workplace or learning space follow the new Government guidelines of a phased, considered and controlled restart. As the UK lockdown begins to ease, businesses are now planning how they return to work and restart safely. With updated Government guidelines for social distancing it is important we all follow these new guidelines to keep ourselves, our staff, our customers and our visitors safe. Our printed signage and display solutions shall help you achieve this and include floor graphics, way finding, hanging displays, free standing displays and hand sanitising stations – all branded.
Our services include, design, production and installation.
Discover our RESTART SAFETY solutions.
The UK Government, in consultation with industry, has produced guidance to help ensure workplaces are as safe as possible. These seven guide guides cover a range of different types of work. Many businesses operate more than one type of workplace, such as an office, factory or fleet of vehicles. You may need to use more than one of these guides as you think through what you need to do to keep people safe as your plan and prepare to return to your business.
Imaginators have developed a complete range of social distancing signage solutions for all types of business. You can view these guidelines below.
View the guide for Construction and other outdoor work
View the guide for Factories, plants and warehouses
View the guide for Laboratories and Research Centres
View the guide for Offices and Contact Centres
View the guide for Restaurants offering Takeaway or delivery
View the guide for Shops and Branches
View the guide for Vehicles