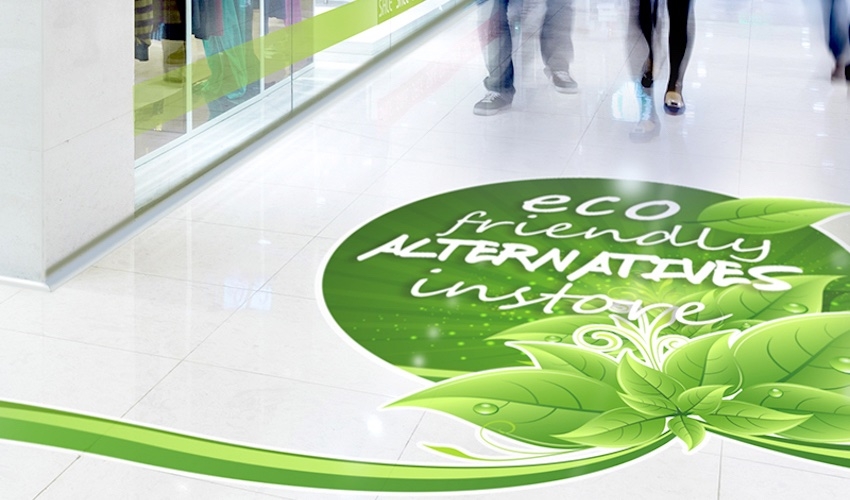 01 May

Imaginators Launch Two New PVC-Free Floor Graphic Solutions

To meet growing demand, Imaginators have launched new print media for indoor floor graphics that meet anti-slip requirements without the need for lamination. The PVC-free polyester film has achieved a post-printed anti-slip rating of R10 according to DIN 51130, has been classed as low slip potential by the UK Pendulum Test, is certified to the US ANSI A137.1 slip test and has a thickness of 170μ. The white, ink-receptive film has a textured, matte finish and is coated on one side with a clear, pressure-sensitive adhesive for easy application, repositioning and removal. It has been tested to endure extreme temperatures and is compatible with standard flooring surfaces including ceramic tiles, sealed wood, concrete, waxed vinyl and short pile carpets.

Also new is Bubble Floor, one half of a two-part solution with a EcoTex PVC-free overlaminating film. With our Bubble Floor dot-pattern adhesive, this can be easily applied and removed from smooth floor surfaces. When paired with EcoTex PVC-free overlaminating film – tested in accordance with DIN 51130 standards and awarded an R10 anti-slip rating – the printable matte white, self-adhesive film gives floor graphics a pebble-texture finish and have a combined thickness of 240μ.