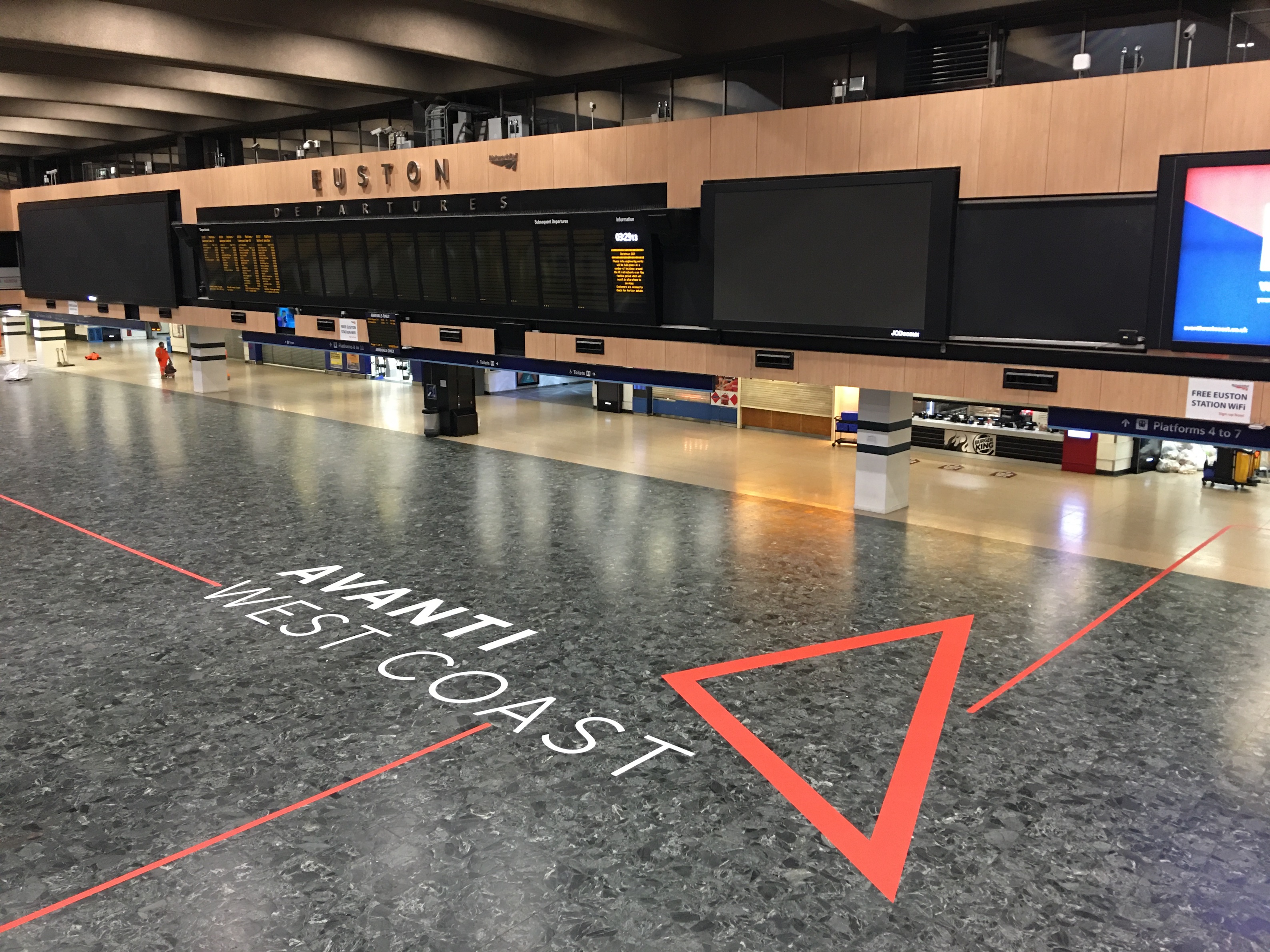 12 Dec

Avanti West Coast – London Euston Launch


From concept to brief, production and installation, Imaginators delivered a demanding project for the launch of Avanti West Coast at London Euston Station to celebrate the new operator taking over from Virgin Trains in December 2019 and introduce Avanti West Coast in a bold and brave way that articulates their vision.
Imaginators were asked by Avanti's creative event production company to transform the giant concourse and platform of Euston station which included 500m of floor vinyl, wall graphics, a giant permanent entrance gantry and even an illuminated LED Christmas tree topper.
In just 7 days, Imaginators worked meticulously in taking the client brief, completed a full site survey, produced all branding, project managed to the demanding constraints of Network Rail and installed all graphics overnight using almost thirty crew in a window of just 3hrs.
Challenges included ensuring all materials were 'O' rated for the highest fire standards – necessary for Network Rail contractors working within Euston Station.
The client commented 'Thanks to you and the team for pulling off a cracking job and more importantly in such short time' and added 'Thanks again for your massive help in dragging this one across the line – client feedback has been amazing'. Indeed, they liked it so much branding intended to remain for just 24hrs was kept until the New Year as a permanent feature.
10 days later we repeated the launch in Wrexham with equal success.