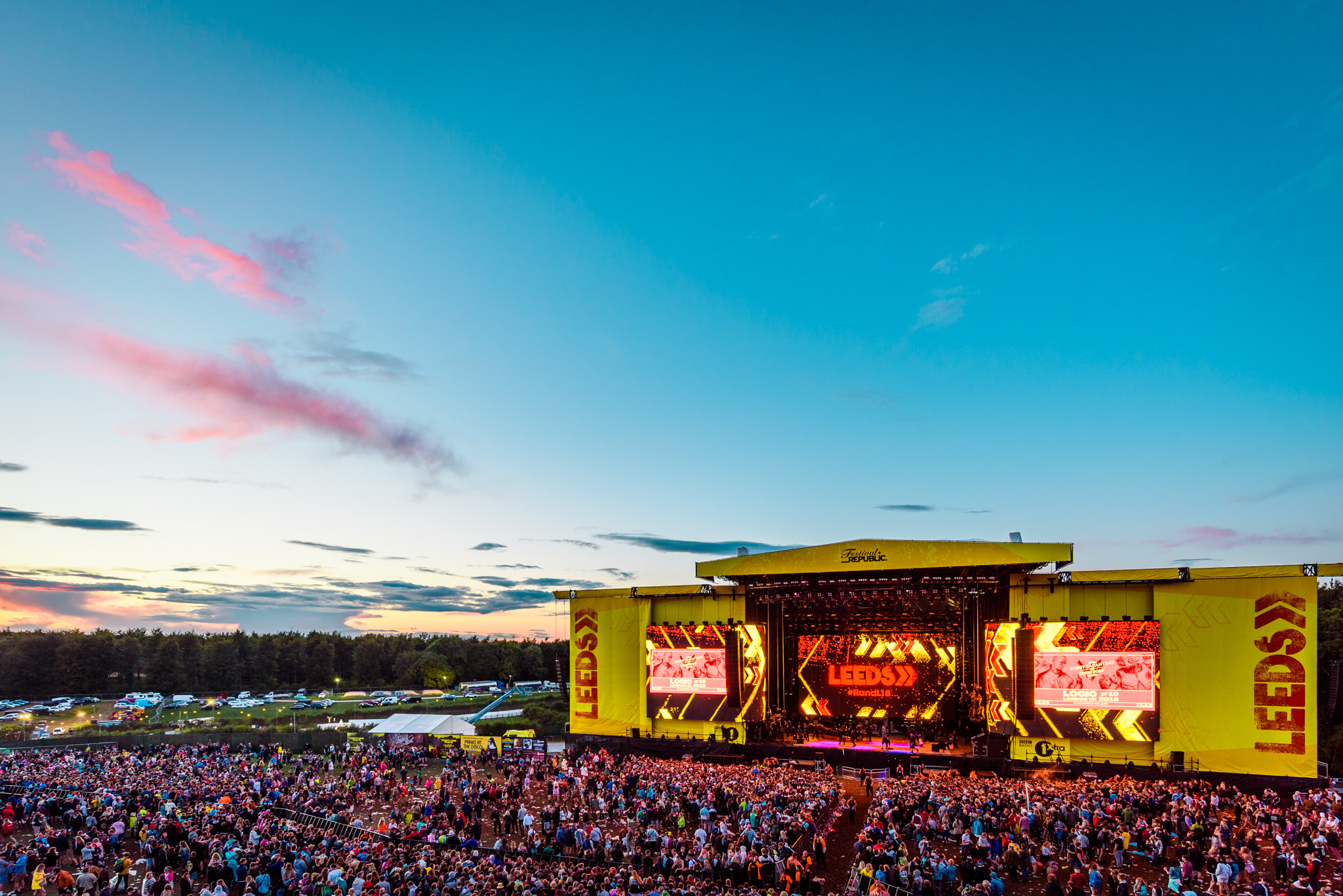 04 Mar

Reading & Leeds Festival

The Reading and Leeds Festivals are a pair of annual music festivals that take place in Reading and Leeds in England.

The events take place simultaneously on the Friday, Saturday and Sunday an August bank holiday weekend in the UK, sharing the same bill with an attendance in excess of 150,000 people.

With the new introduction of large video screens with a curved profile returning on-stage, were many changes to the stage structure from previous years and new stage scrims would be required for both sites.

The brief was to design and produce branding seamlessly to cover the entire 70+ metre width of the stage. Maintaining strong strength of branding whilst retaining the ability to be 'dropped' if required due to weather conditions.

Imaginators have developed an innovative reinforced integral fixings which increases the number of support points, reduces billowing and delivers greater control when rigging.

Our crew also worked alongside the on-site rigging teams to ensure the clients expectations were met on the day.

The project was overseen by Imaginators in-house Project Management team and involved close liaison with production, stage, screen and AV contractors.

Comprehensive drawings were prepared, circulated and amended in line with evolving technical and structural changes.