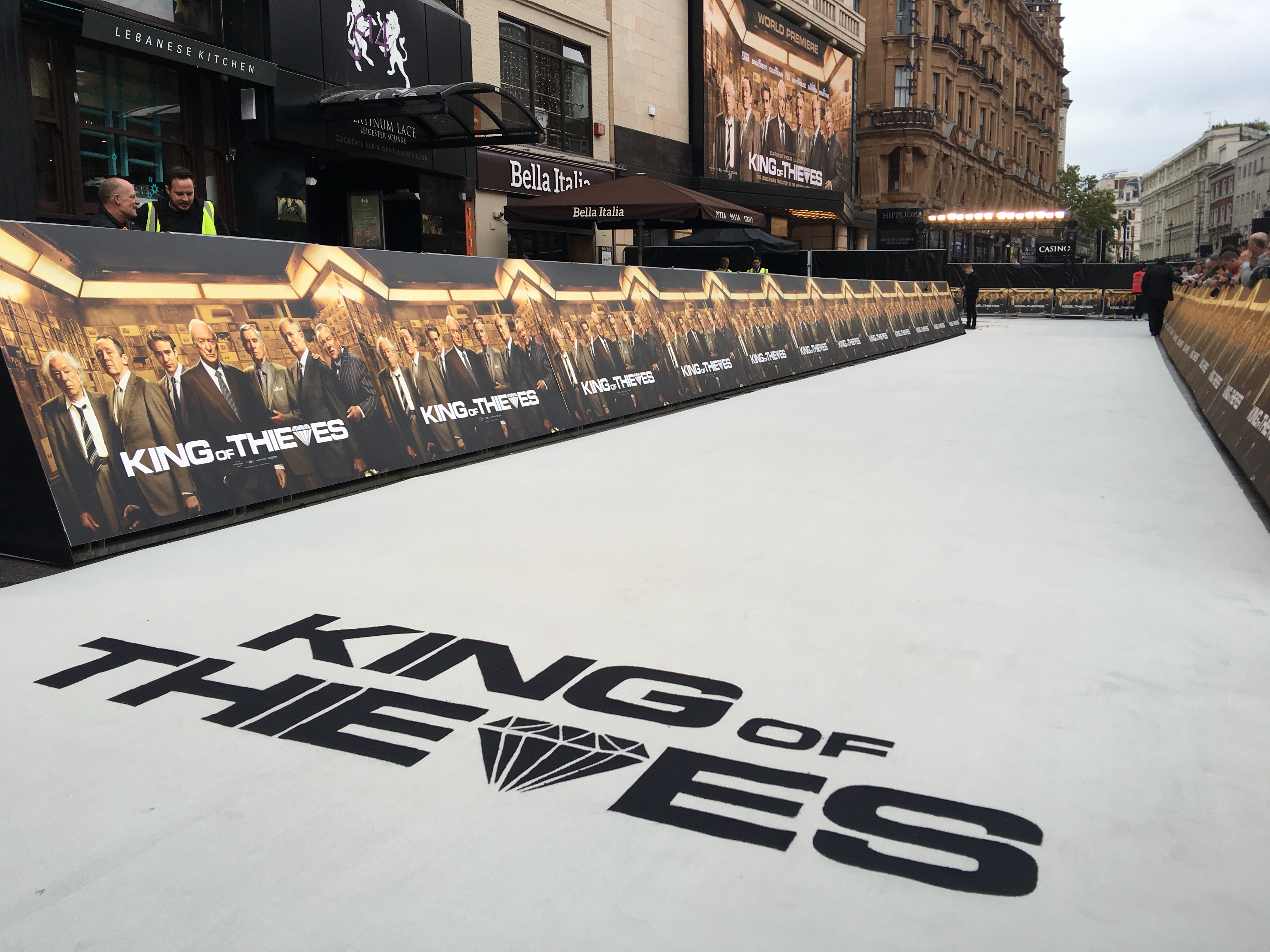 04 Mar

King of Thieves Film Premiere

King of Thieves was one of StudioCanals biggest releases for 2018. The film is based on the true story of the 2015 Hatton Garden robbery and from the same producers of Legend and Baby Driver. To top it off, it featured an all-star stellar cast including homegrown legend Sir Michael Caine and Ray Winstone. With a large-scale yet highly-targeted media campaign and such a well-loved cast and infamous story line, the film performed fantastically at the box office.

Imaginators lead the team across all aspects of set design and build, branding, production and installation.

Branding included a unique method of cladding crowd control barriers, heras fence covers, front illuminated giant truss banners, window manifestations, wayfinding, interior signage, VIP rooms and press and media backdrops.

Imaginators provided project management, print production, installation and de-rig for both the exterior and interior of the venue.