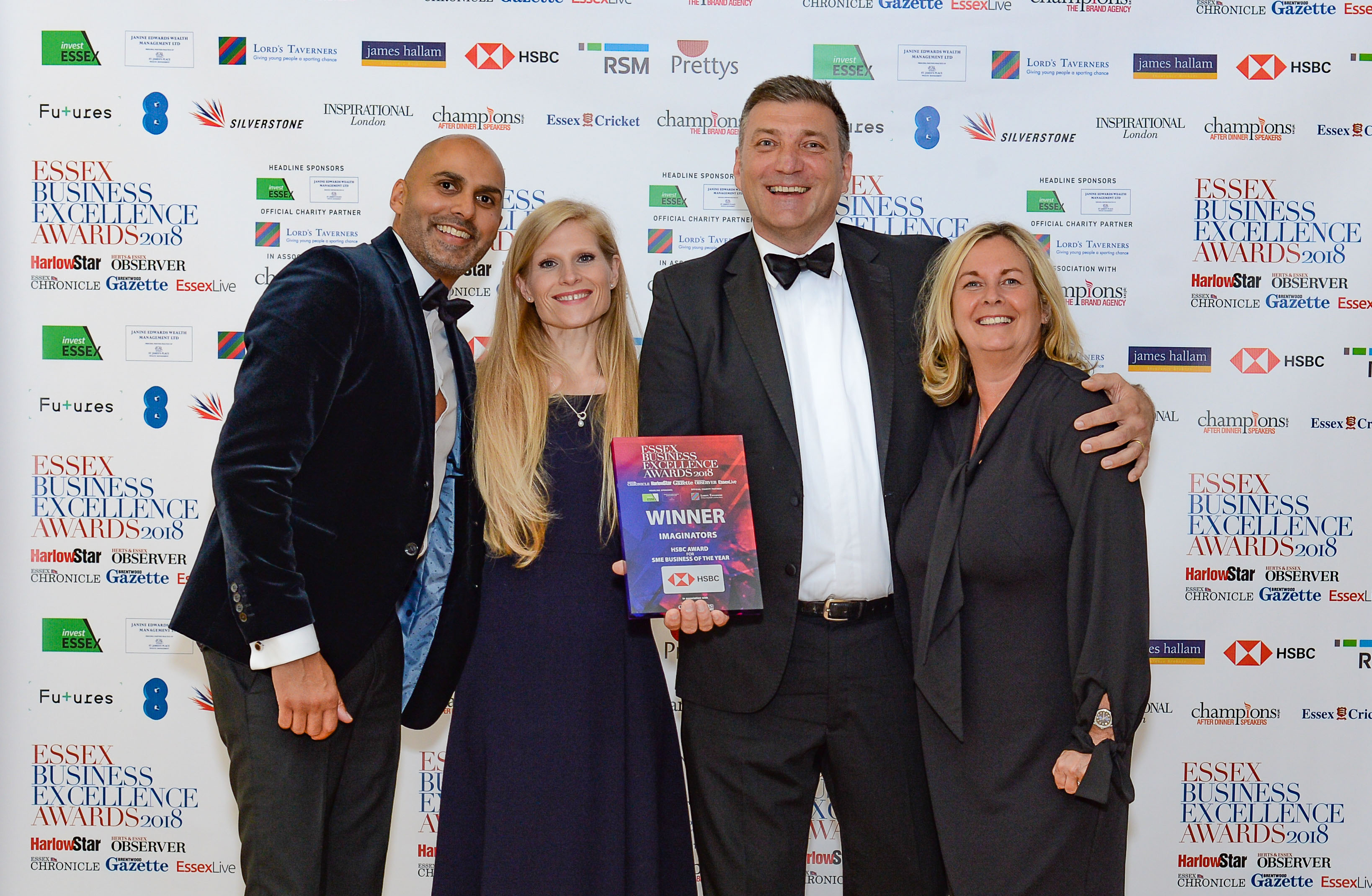 18 Oct

Imaginators win Best SME Business of the Year 2018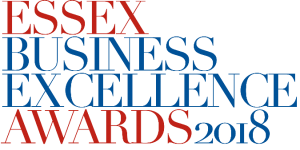 Multi award winning large format digital print production company Imaginators has won yet another award at the recent Essex Business Excellence Awards 2018 sponsored by HSBC.
Over 1200 businesses from across the Essex region entered the awards with Imaginators being shortlisted as a finalist before winning the highly prestigious award of Best SME Business of the Year 2018.
Matt Tydeman, Director and Founder of Imaginators, said: "Imaginators are no strangers to winning awards across all the market sectors we operate within – winning best event branding for three consecutive years for our services to the music industry is a wonderful achievement which we are immensely proud of". Tydeman continued "However, I wanted Imaginators to be recognised for its achievements in business and not just the printing and events industry to acknowledge the hard work passion, determination, tireless energy and skill that goes into running a top performing company whilst at the same time recognising the printing industry as a whole" adding "these high profile awards were judged on financial acumen, management, growth, leadership, innovation, quality and service against other businesses from tech-start-ups, retail, finance, IT, media and manufacturing and I am immensely proud of what this award means to the business and the team behind Imaginators".
Tydeman summarised "Winning Best SME Business of the Year 2018 is already opening up further opportunities for printing within our established business areas both across Essex and throughout the UK including event, retail and exhibition work, as well as for sports brands and their stadiums. Business is good and we're confident of yet further strong growth".
The Essex Business Excellence Awards aim to celebrate success, recognise achievement and highlight the talented people and companies in Essex.
Essex is a powerhouse economy in the south east and has a diverse set of businesses that support a culture of enterprise and innovation. Essex is one of the largest counties in the UK and is perfectly positioned to London.
The awards demonstrate the passion, determination, tireless energy and the skill that goes into running a top performing company and are designed to celebrate that across a range of market sectors.
The awards are a celebration of the counties best companies and a reminder that Essex is a great place to do business.
Main Photograph – Danesh Kumar (HSBC), Deborah Holland (Imaginators), Matt Tydeman (Imaginators) and Sharon Hedden (HSBC)