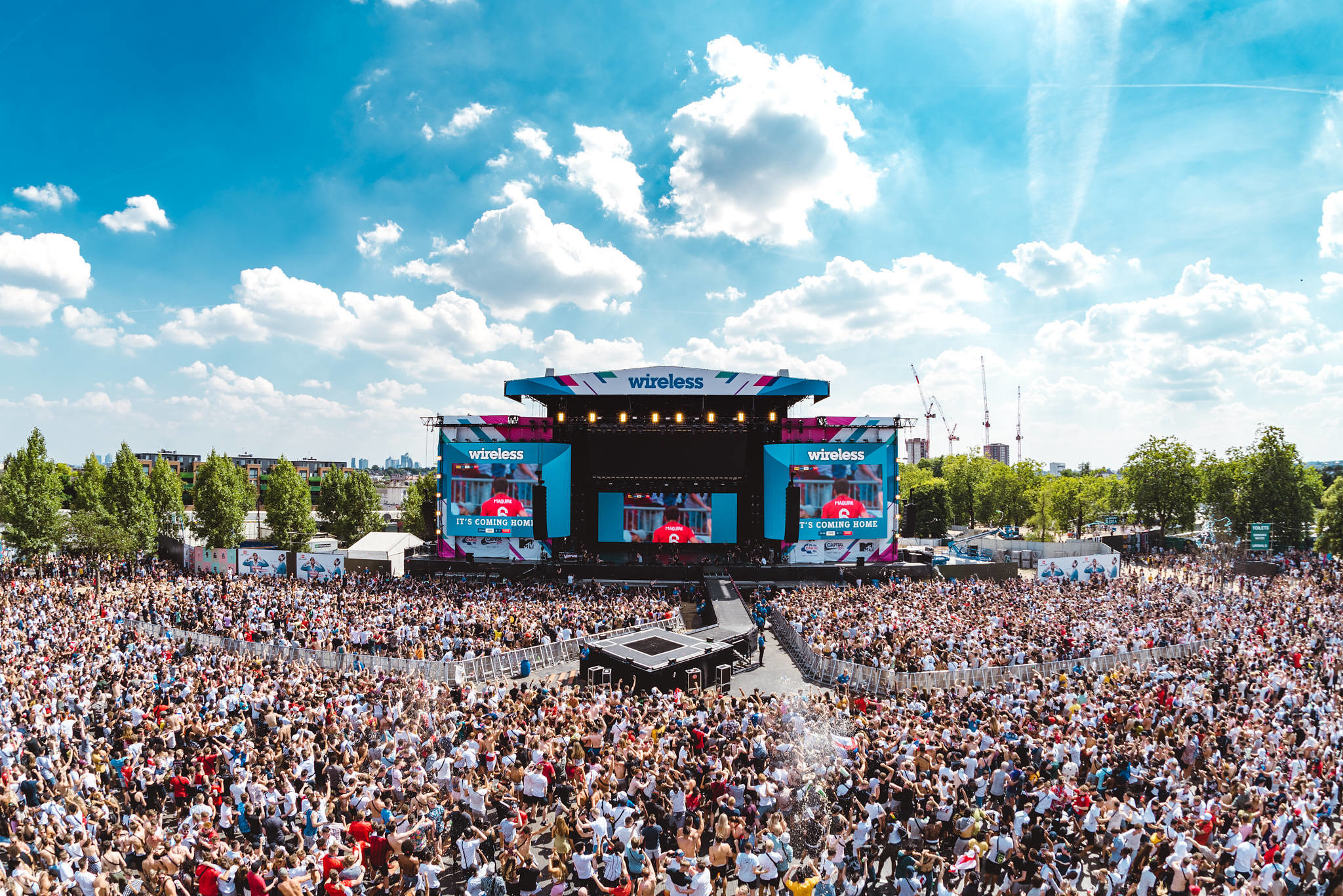 10 Jul

Wireless Festival 2018 Stage Branding

Wireless Festival is a three day music festival celebrating the best in new music is London's Finsbury Park sharing the site with Community Festival.

Imaginators are the preferred supplier to both Wireless Festival and Community Festival. These giant stages, comprise of a series of complex sections digitally printed which when rigged provide a perfectly seamless appearance and incorporate video screens, stage backdrops, stage sets, wings and headers. The end result is hugely impactful and possibly one of the best examples of how complex the production of stage graphics for music festivals can be. For 2018 the new stage structure demanded new innovative methods of production and technical finishing using some of the latest developments to evolve from Imaginators in-house research and development team.

Our client said "We choose to work with Imaginators to print our stage graphics. We have never been let down by their creativity and the endless willingness of the Imaginators team to get every detail correct. This translates to all aspects of their work, from project management, template design, print production and installation. Their work shows a deep and passionate understanding of branding, design, printing and installation, with no detail overlooked in any part of the process."

Imaginators are an award winning market leader in inventing, creating, printing and installing the most innovative drapes, backdrops, projection screens and scrims for achieving the creative vision of event and entertainment professionals in the music, live event and entertainment industries.

Want to learn more about our Stages, Stage Backdrops, PA Scrims, Rock Drops, Event Branding and Festival Branding? Call 01992 890800 to discuss your project with our team.