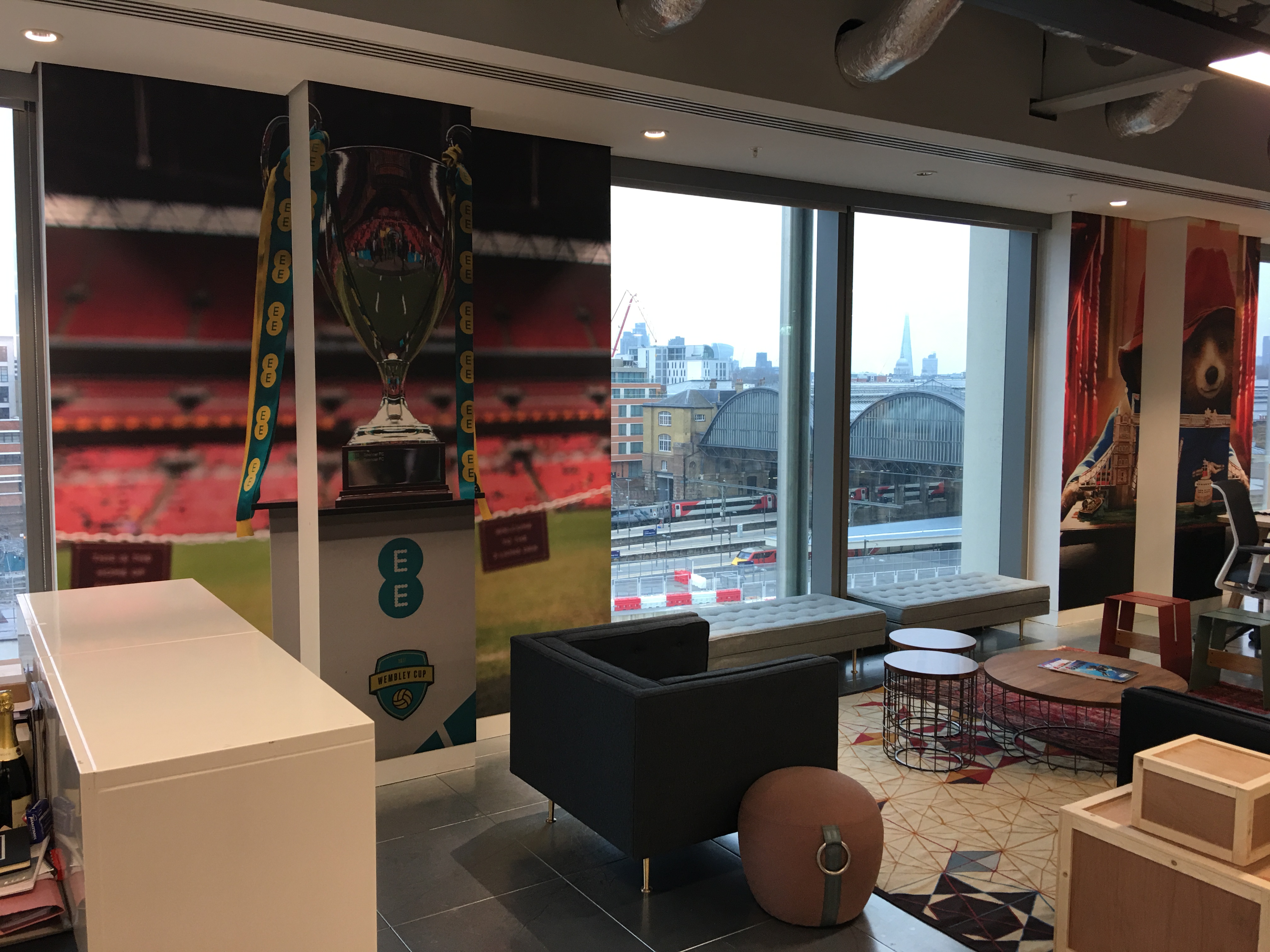 28 Mar

Digital Wallpaper – Bring your space to Life
Digitally printed wallpaper is a great way to transform any office or retail interior with large format digital printing.
Imaginators provide an environmentally friendly print option when it comes to digitally printed wallpaper and photo wall murals using the very latest Latex ink technology. Latex inks produce prints with the quality and durability of eco-solvent, low-solvent ink technologies and UV ink but they're water based inks, so you get the application versatility, without the hassle associated with the environmental, health, and safety considerations of solvent-based inks.
Printed onto a flame retardant PVC Free wallpaper, Imaginators offer an odourless photographic wallpaper that meets Greenguard standards and AgBB criteria for schools, hospitals, restaurants, cafes, office environments and children's rooms – with an indoor display performance of up to 20 years.
Designed to reduce the impact on the environment, HP Latex inks produce odourless prints that allow placement in point-of-purchase environments where odour is a concern.
Using the very latest large format digital printing systems from HP, Imaginators provide a wide range of digital wallpaper solutions including a a vast library of textured materials as well as special iridescent,  lustrous and coloured effects to create that extra special finish when combined with a printed image.