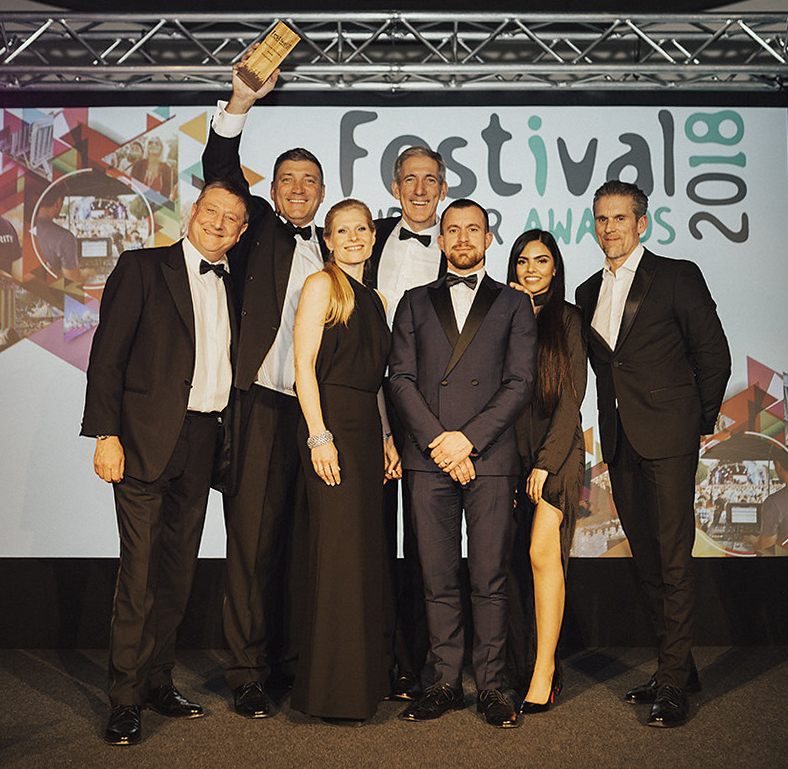 26 Jan

Imaginators win Best Branding for the THIRD consecutive year at Festival Supplier Awards 2018 for Latitude and Mumford and Sons UK Tour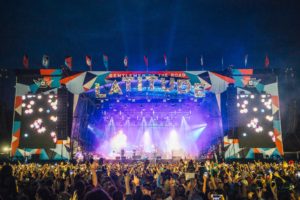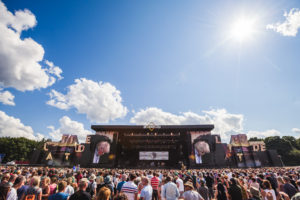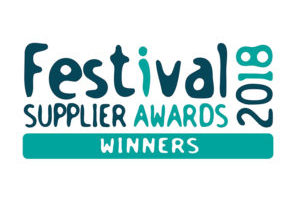 We Won!
For the third consequtive year Imaginators have won Best Branding at the Festival Supplier Awards. We're delighted to have been recognised as the leading supplier of festival and event branding at these prestigious industry awards.
We are immensely proud of our achievements and the efforts of our team across the business.
The Award
Latitude and Longitude are three day music Festivals held in Suffolk and Stradbally, Laois Southern Ireland held the third weekend of July each year. The Festivals are linked, with the same artists performing across both sites over the weekend. The Festivals comprise elements of music, theatre, art, and literature being enjoyed by a combined audience of some 280,000 people
For the first time the promoter shared the main stage in collaboration with Gentlemen of the Road (GotR) who are a live music promotions company and record label founded by the band Mumford and Sons. Forming part of their world tour, Mumford & Sons planned a global series of Stopover Festivals. The band also handpick the supporting acts which play for the Stopover Festivals.
Imaginators were tasked with a complex client brief which included concept, design and production of two sets of giant printed stage scrim graphics for the iconic Latitude and Longitude Festivals. The visual strength of branding and quality of print production was stressed as being very important. Due to the co-hosting on main stage this would require an overnight change of stage graphics from Latitude/Longitude Festival to Gentlemen of The Road and then the following night a change back to the generic festival branding. All of which could be changed over-night in just 8 working hours for which print production and installation method were crucial.
The Festival Supplier Awards
The Festival Supplier Awards were launched in 2014 to recognise the achievements and hard work of outdoor event and festival suppliers. Already firmly established as an excellent evening of celebration and networking, the awards are held in the Private Members Club of London's Hurlingham Club.
The award categories cover a multitude of outdoor event essentials, from staging, crowd management, temporary structures and technology.
A dedicated awards evening highlights the creativity and innovation that suppliers deliver to produce fantastic festivals and events.
The Festival Supplier Awards are timed perfectly to kick start the industry's year and as a result they have quickly grown in stature and popularity and recognise leaders in their field.
Clients Comments
We've worked with Imaginators for almost 13 years. On all of the occasions that we have worked with Imaginators to print our stage graphics, we have never been let down by the willingness of the Imaginators team to get every detail correct. This translates to all aspects of their work, from template design, manufacture and install. Their work shows a deep and passionate understanding of branding, design, printing and installation, with no detail overlooked in any part of the process.
The brief was incredibly complex. We have often called upon Imaginators at the very last minute and they have never failed to deliver to the same exacting standards. There is no one else we would trust or rely upon for what is an important part of our stage design. We required more than just a solution, we required the entire project being managed. Imaginators knowledge and understanding of printing and the quality they provide is quite exceptional. Imaginators delivered exactly to the brief.
Judges Comments
Imaginators found a solution to a time-sensitive production problem which had it not been achieved would have negatively impacted on the event aesthetic. Imaginators showcased innovative solutions and the next level of festival branding and project management.