29 Nov

Nominated for Best Wide Format and Superwide Format Digital Printer Award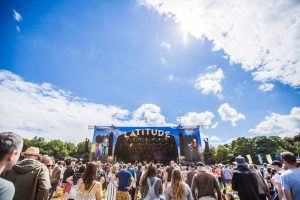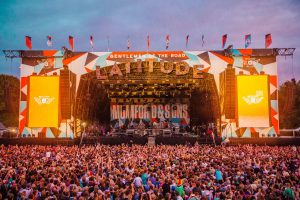 Imaginators were nominated for Best Wide & Superwide Format Digital Printer at the Digital Printer Awards 2017.
Latitude and Longitude are three day music Festivals held in Suffolk and Stradbally, Laois Southern Ireland held the third weekend of July each year.
The Festivals are linked, with the same artists performing across both sites over the weekend. The Festivals comprise elements of music, theatre, art, and literature being enjoyed by a combined audience of some 280,000 people.
For the first time the promoter shared the main stage in collaboration with Gentlemen of the Road (GotR) who are a live music promotions company and record label founded by the band Mumford and Sons.
Forming part of their world tour, Mumford & Sons planned a global series of Stopover Festivals. The band also handpick the supporting acts which play for the Stopover Festivals.
Imaginators were tasked with concept, design and production of two sets of giant printed stage scrim graphics for the iconic Latitude and Longitude Festivals.
The visual strength of branding and quality of print production was stressed as being very important. Due to the co-hosting on main stage this would require an overnight change of stage graphics from Latitude/Longitude Festival to Gentlemen of The Road and then the following night a change back to the generic festival branding.
All of which could be changed over-night in just 8 working hours for which print production and installation method were crucial.
The client commented "We've worked with Imaginators for almost 15 years. On all of the occasions that we have worked with Imaginators to print our stage graphics, we have never been let down by the willingness of the Imaginators team to get every detail correct. This translates to all aspects of their work, from template design, manufacture and install. Their work shows a deep and passionate understanding of branding, design, printing and installation, with no detail overlooked in any part of the process."
The client continued "We have often called upon them at the last minute, and they have never failed to deliver to the same exacting standards. There is no one else we would trust or rely on for what is an important part of our stage design. Imaginators knowledge and understanding of printing and the quality they provide is quite exceptional. The finished result is quite spectacular".
To learn more about how our large format digital printing, wide format digital printing and superwide format digital printing can help you, simply click here