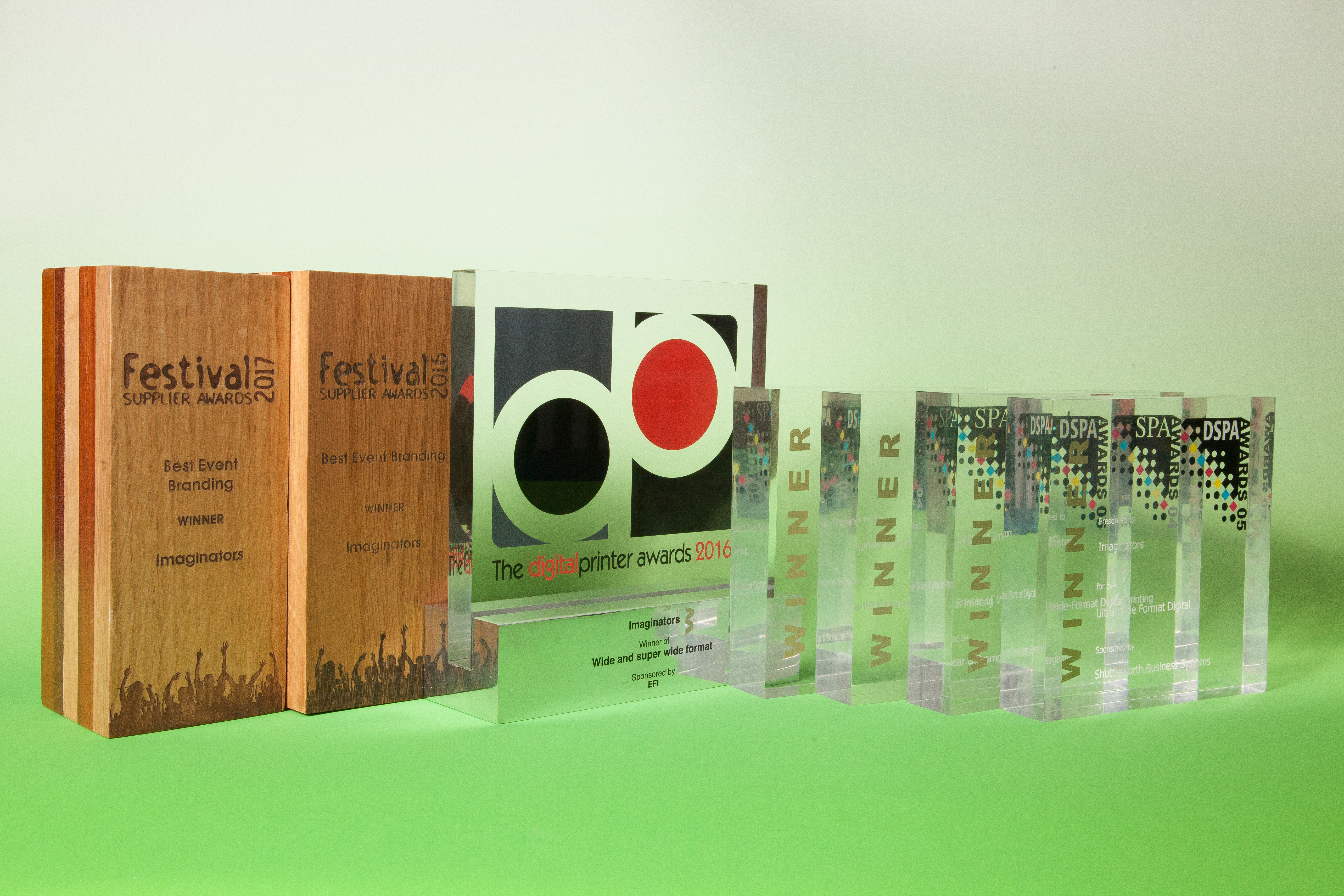 17 Oct

Imaginators Trophy Cabinet

As we approach awards season, collecting awards is always nice. It shows that the industries in which we operate recognise our hard work and ability. Plus, we get to enjoy an evening out.

Over many years, we've received multiple awards for our service and quality of work, including Wide Format and Superwide Format Digital Print Company of the Year four times.

In addition to being multiple winners of the Best Branding company at the Festival Supplier Awards for our services to the music and festival industry, we're also happy to have helped our dedicated team win Young Digital Printer of the Year.

Best Event Branding 2018
Best Event Branding 2017
Best Event Branding 2016
Best Wide Format Digital Printer 2016
Best Superwide Format Digital Printer 2016
Best Innovation
Best Print Production
Best Young Digital Operator

Want to learn more about our trophy cabinet?