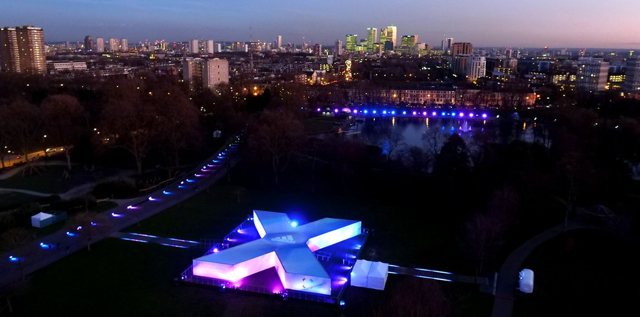 24 Feb

Imaginators brand Adidas X Training Experience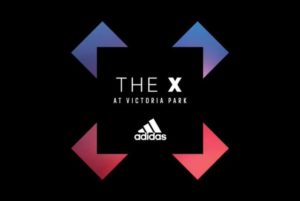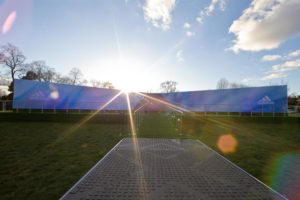 Adidas created an immersive training experience in The X to celebrate the launch of their first trainer made exclusively for women.
Imaginators assisted Adidas open it's doors to its X-shaped pop-up training space, aptly named The X, within London's Victoria Park.
The giant branded structure, visible from the air, was illuminated purple and blue during the unveiling event, along with the park's running track. Imaginators Sports Branding and Event Branding teams were tasked with development, production and installation of an innovative solution to covering the exterior sides and roof of this temporary structure whilst the interior was branded as a variety of themed areas with the help of large format digital print.
Adidas has enlisted a series of ambassadors to host fitness events for women in and around the space, including runs, yoga sessions and bootcamp-style classes, as well as Q&A sessions, supper clubs and smoothie making workshops.
The X is also complete with a recharge bar and energy room, for those who would simply like to explore the pop-up.
The activity is designed to promote the Adidas' new PureBoost X running shoe, which is designed specifically for women.
A wonderful example of how large format digital print and Imaginators sports branding worked together so effectively for this iconic event.