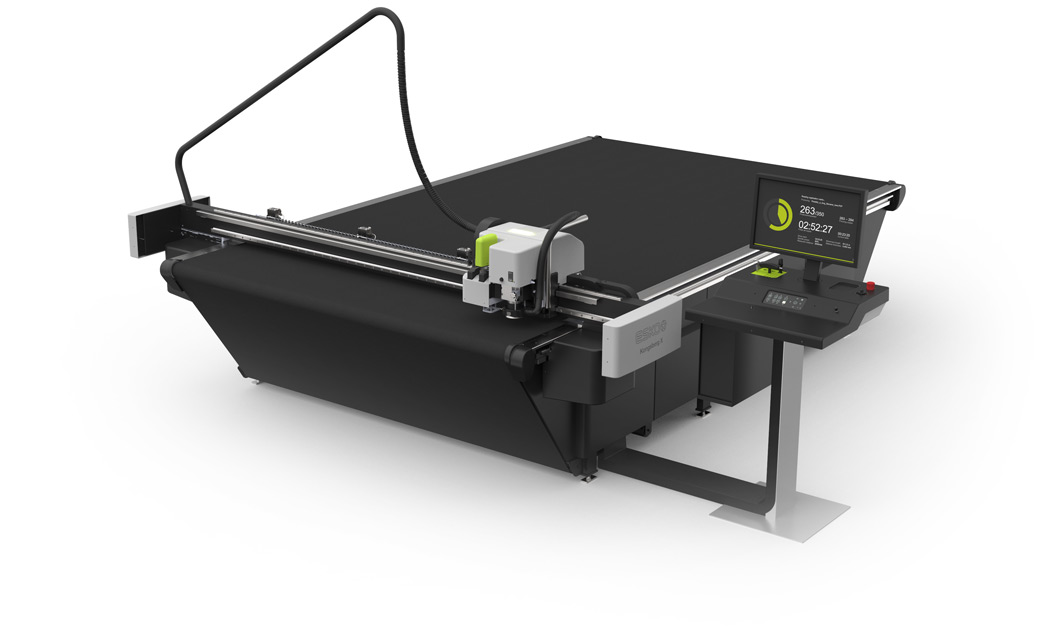 26 Jun

Imaginators install ESKO Kongsberg Flatbed Semi Automated Cutter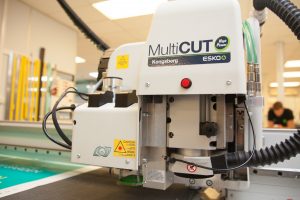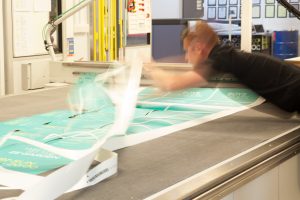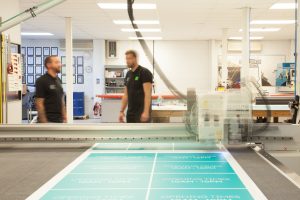 Imaginators have expanded their finishing department by installing a new ESKO Kongsberg Semi-Automated Robotic Flatbed Cutter.
The addition of this new technology brings the advantage of being able to finish the widest range of materials in-house. The wide range of specialty tools offers speed, power and flexibility to automatically handle a wide variety of materials, such as corrugated, folding carton, solid board, foam, acrylic, di-bond, wood and a long list of plastics.
The ESKO Kongsberg cutting table is easily the most versatile digital finishing device on the market and the unique MultiCUT HP model is equipped with a super-strong, water-cooled milling spindle delivering up to three times faster milling speeds.
The 3kW high power spindle has proved a great choice Imaginators since we need extended milling duty-cycles and work extensively with heavy-duty materials such as thick sheets of acrylic, wood/MDF and aluminum composite material. Our versatile flatbed cutters are automated cad cutters for CNC routing, knife cutting, creasing, V groove cutting & folding.
This new installation is driven by an ESKO Workflow of Pre-Flight and Imposition software from our pre-press studio.
Learn more about our large format digital printing, our in-house large format digital printing facilities and our large format flatbed finishing, flatbed cutter and automated large format finishing here